The start of a long distance relationship
The e-Golf is a powerful and innovative 100% electric vehicle. With a real-world range of 220km it's ready for everyday life. 
Packed with technology it has everything you need at hand, such as Active Info Display, Keyless Entry and Start, LED headlights and a 9.2 inch navigation screen with gesture control.
The future looks electric.
Highlights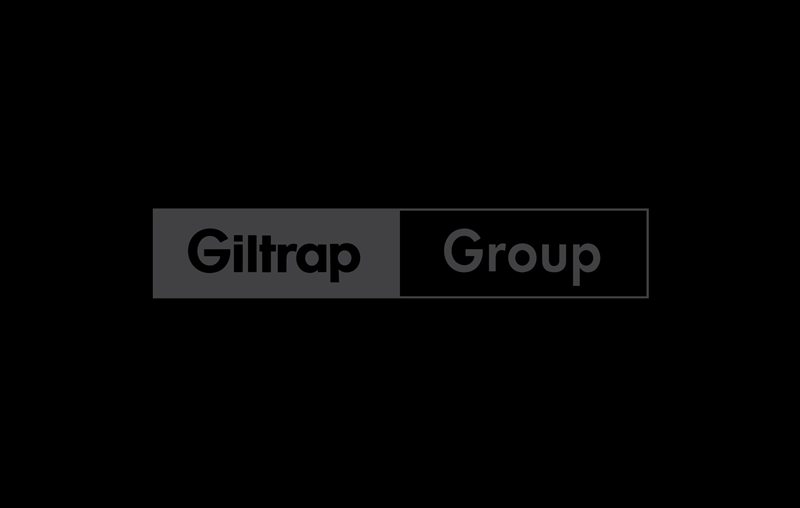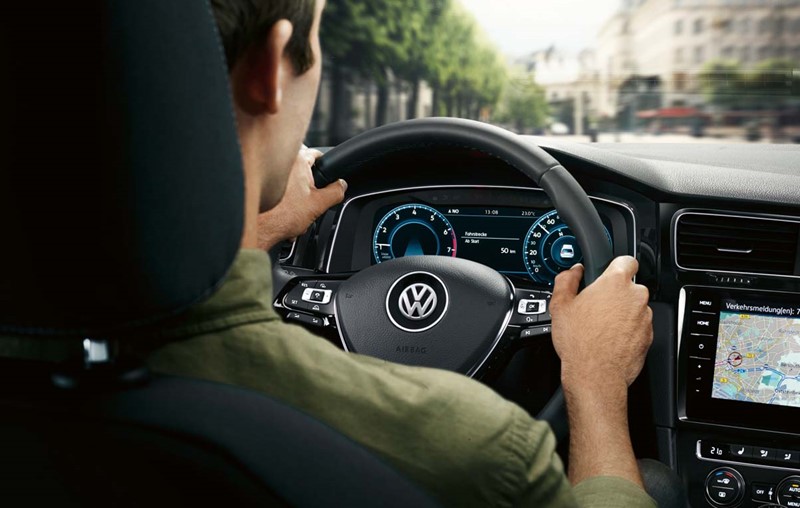 Driving Experience
The surge of power you get when you put your foot down in an e-Golf has to be felt to be believed. The electric motor provides instant torque and a very smooth power delivery due to the stepless gearbox.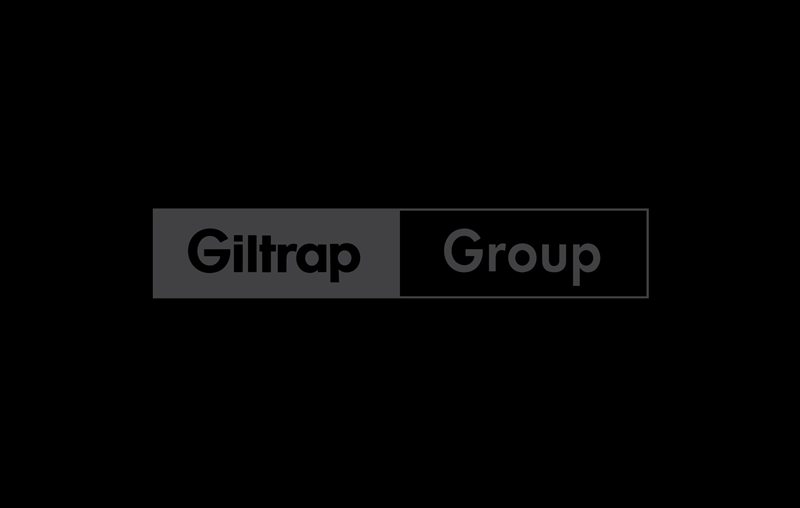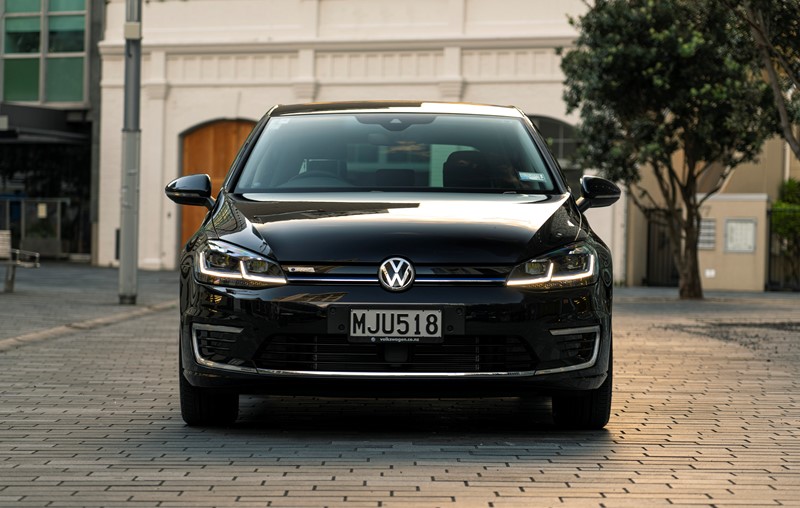 Handling
Stable handling and an exceptionally steady ride are an inherent advantage of the batteries' low-down location in the vehicle. Its power steering gives a smooth response and it feels almost as agile as a normal Golf.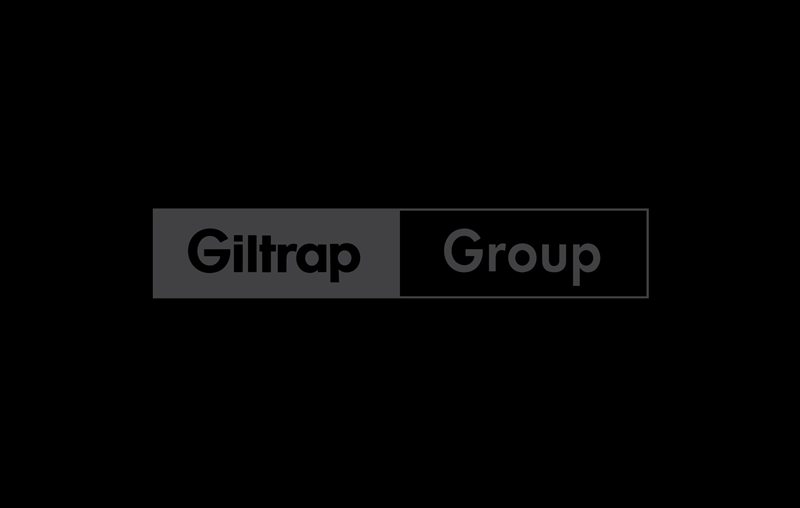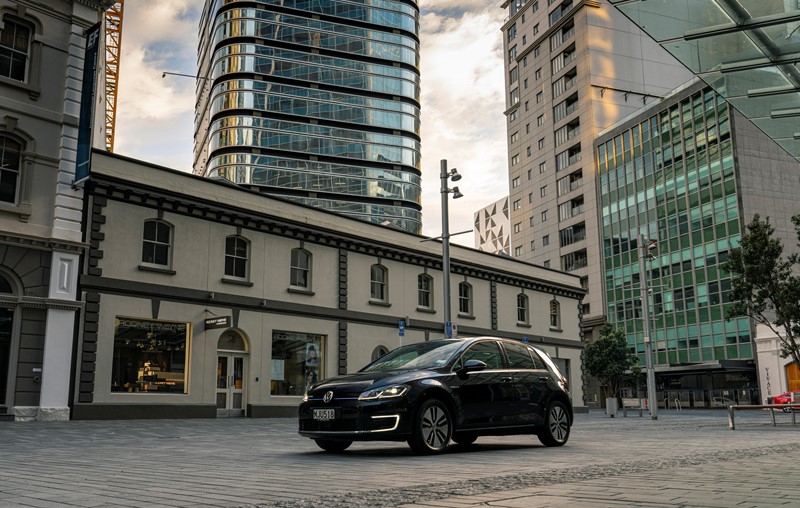 Driving Modes
The e-Golf offers four unique levels of regenerative braking that the driver can choose to control the rate of battery recharge. This is helpful in slow-moving traffic helping to extend the range and enhance efficiency. Additionally, three different driving modes are offered which tailor the characteristics of the drivetrain to suit the driver - Normal, Eco and Eco +.
Technology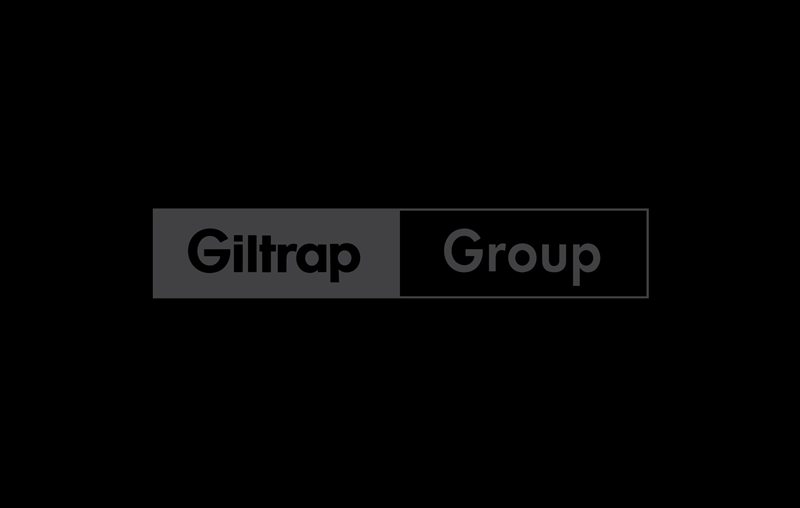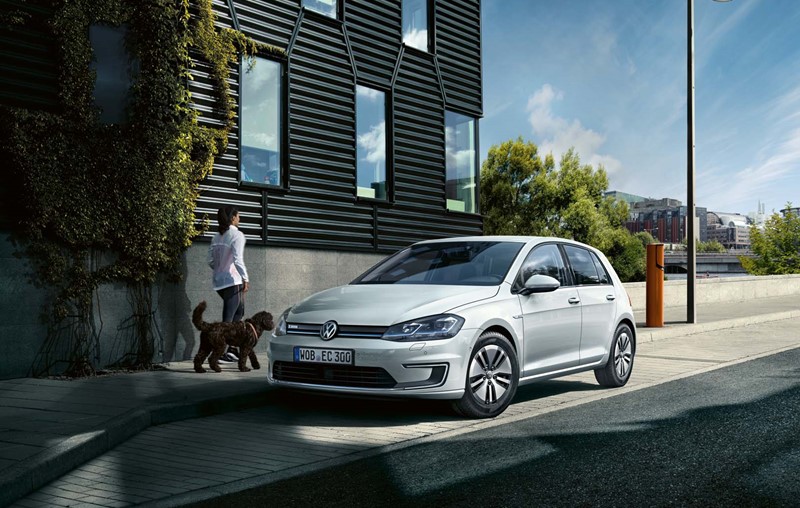 e-drive
Driving an electric motor makes sense. It's fun too. You can take the e-Golf from 0 to 100 km/h in just 9.6 seconds, and from 0 to 60 km/h in just 4.2 seconds. 100 kW performance, 290 Nm torque and the seamless 1-speed gearbox ensures a real wow effect from the first revolution to the top speed of 150 km/h.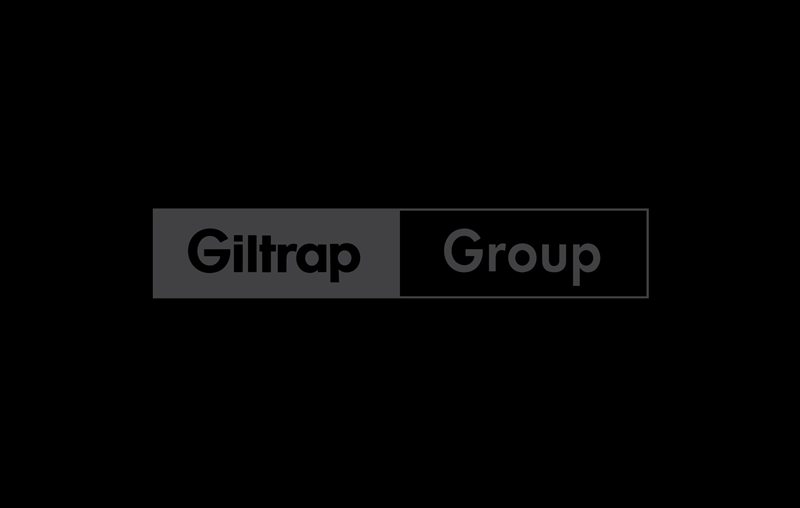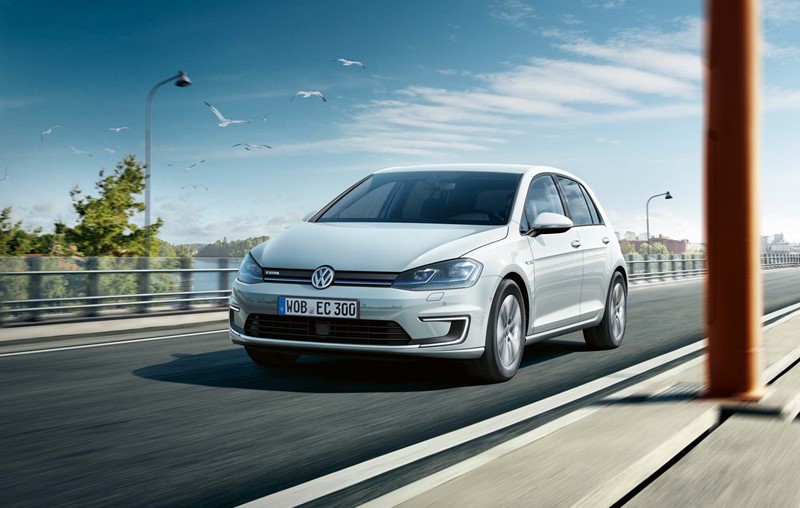 Range
How you use the range of a maximum of 220 km* (AA tested). Using two adjustable driving profiles which you can use to control the range, acceleration and top speed of your e-Golf. ECO + is the easiest way to achieve the maximum reach, while ECO is ideal for agility. *Based on travelling with two passengers, air conditioning on, e-Golf in "Normal" drive mode from Auckland to Tokoroa.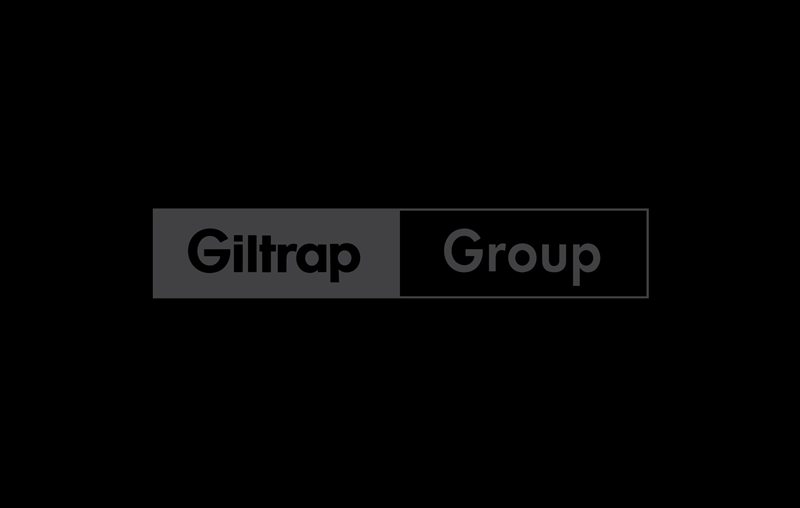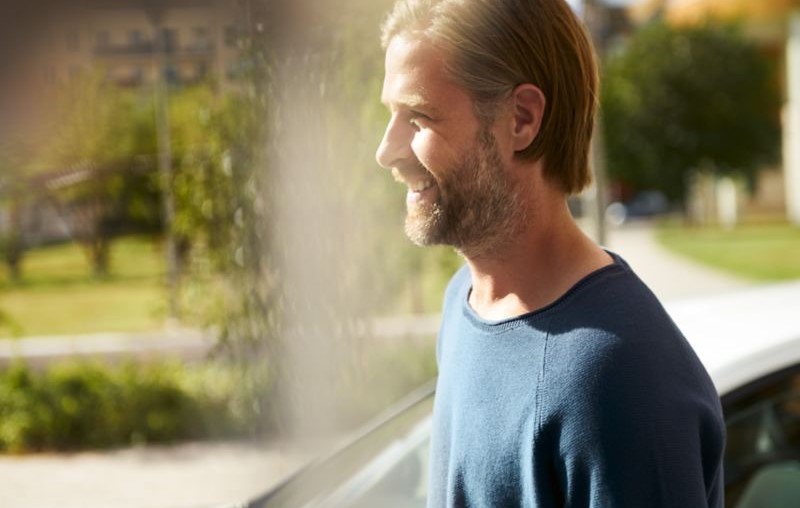 Sustainabilty
If you opt for the e-Golf, you can get around your local area emission-free and contribute to sustainable reduction of CO₂ emissions – above all, because you're driving on electricity from renewable sources. At 100 km the e-Golf needs on average just 14.1 kWh (17 in) - 13.2 kWh (16 in). And what's more: the quiet yet powerful electric motor generates virtually no noise emissions. Less is more. In this case: less noise means more clean air.
Your charging options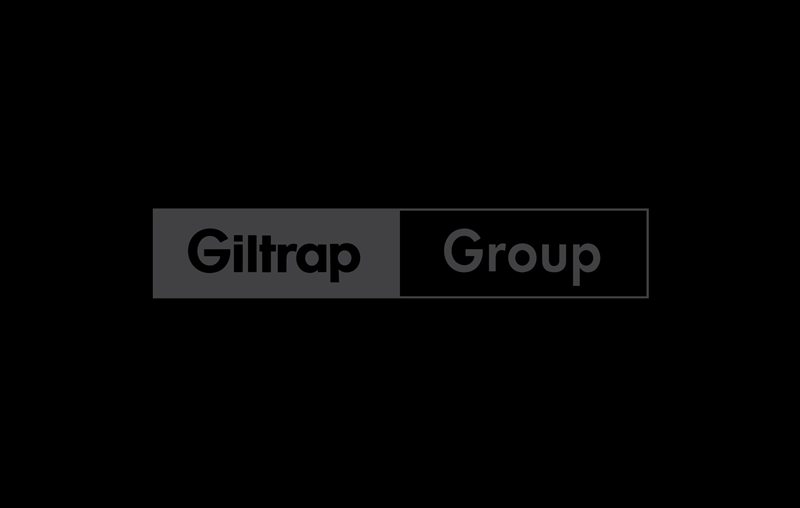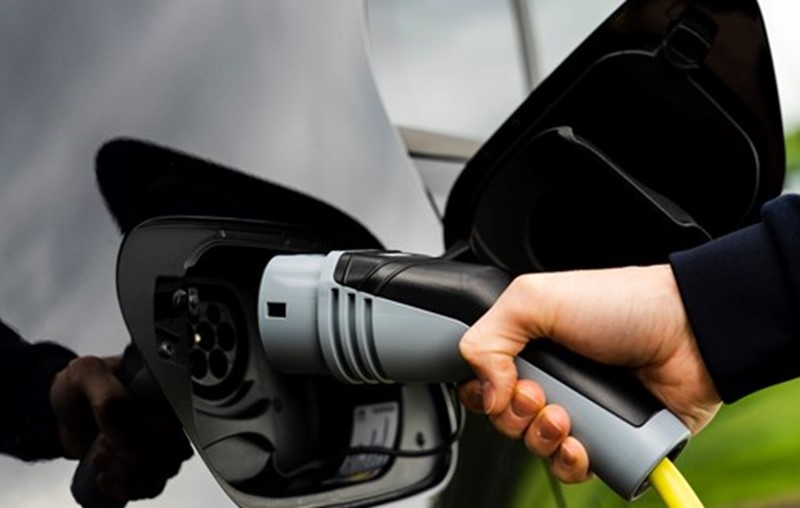 Trickle Charging
The e-Golf comes with a trickle charger that plugs into your home domestic plug socket and will charge the car overnight.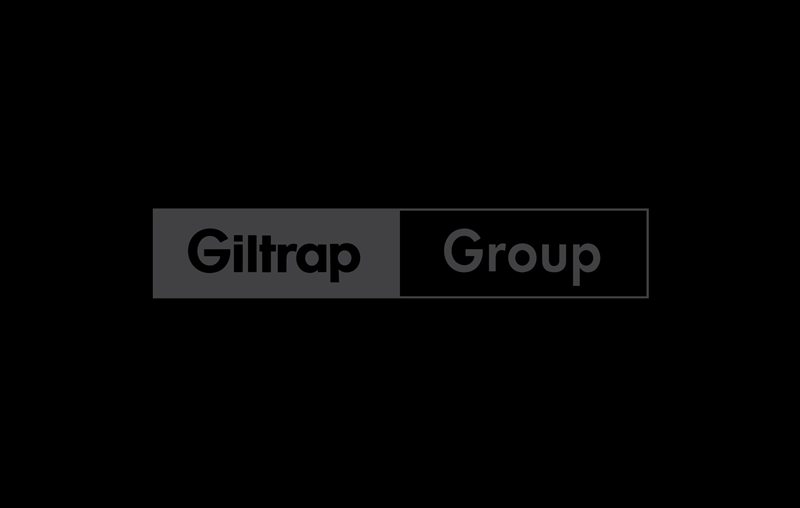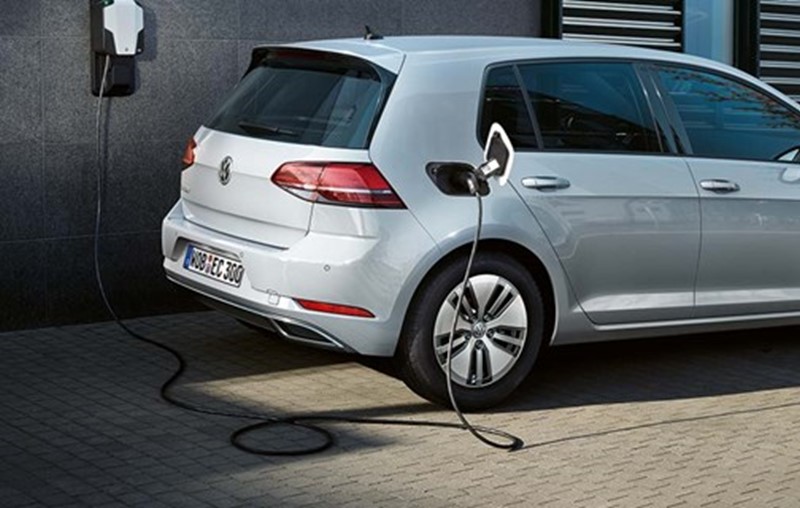 Wall Box
Your home wall box can help you to consume the available power in the most cost-effective and energy-efficient way.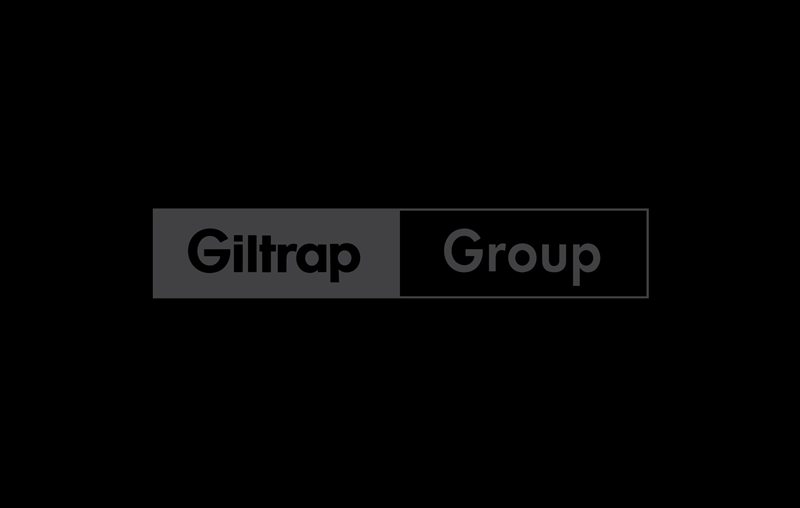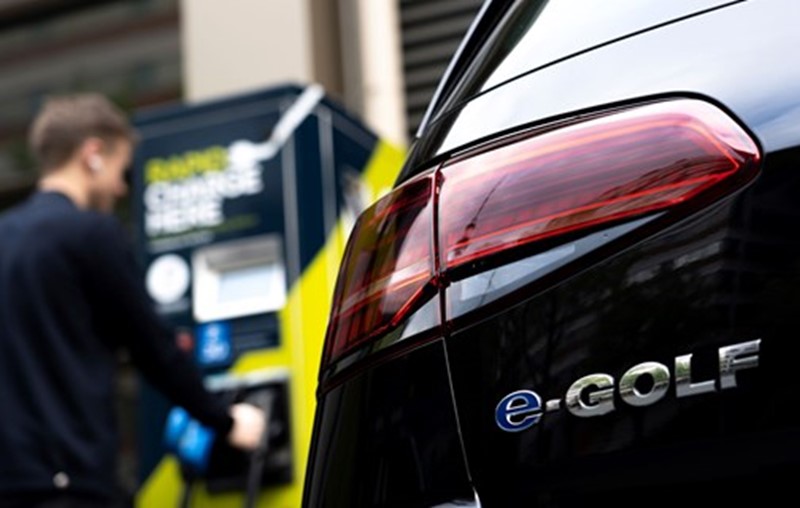 Rapid Charging
The Type 2/CCS (rapid charging) will provide an 80% battery charge in approx. 45 mins. Make charging current by downloading these apps to your smartphone: PlugShare and the Vector EV Charging. These apps show maps of the available charging stations.
More from the Golf range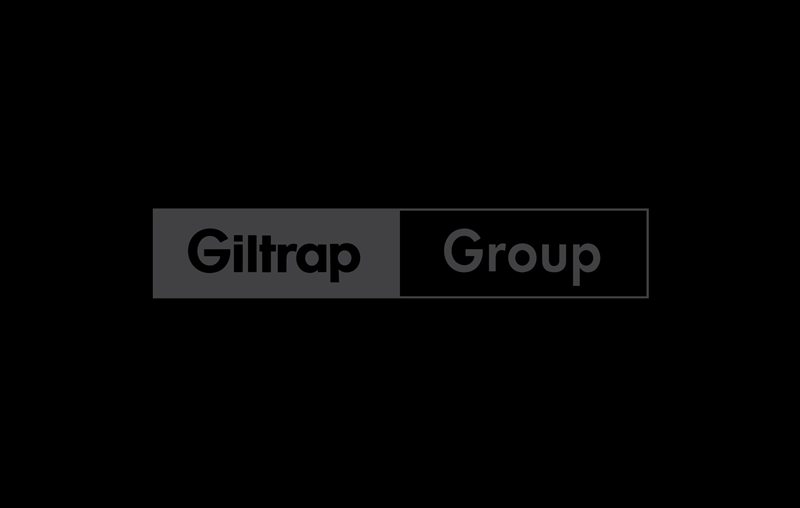 Golf R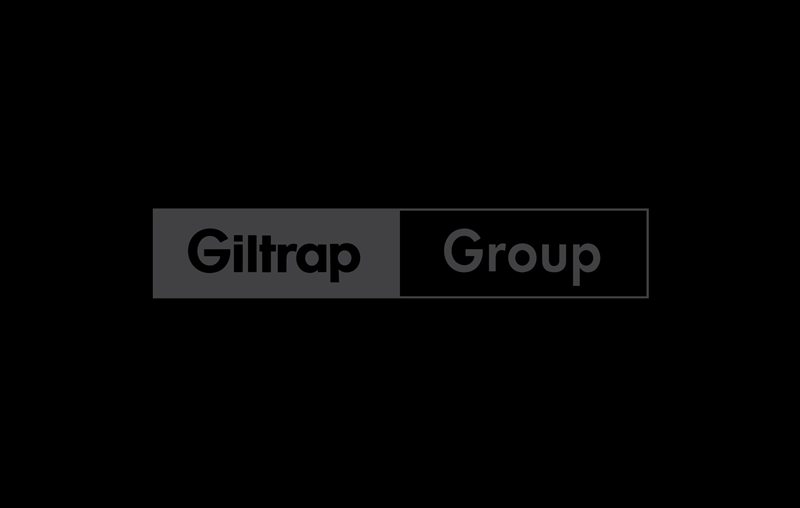 Golf GTI